The pandemic mandated unanticipated changes across every business. The Healthcare sector, in specific, underwent rapid changes along with handling challenges. Healthcare organizations are now gearing up for such unforeseen turns and twists by leveraging healthcare technology to a broader extent than before. Most health care providers already stepped up into digital transformation, plus many are adopting the same path vehemently. This is a phenomenon that will impact the future of healthcare in a promising way.
The emergence of healthcare technology is accelerating towards a conflux of the human and digital world where both humans and machines have an equal role to play. It is apparent that both the patients and the healthcare providers should be agile to adapt to such changes.
On the other hand, the demand for healthcare employees is projected to grow much higher than any other sector.
The U.S Bureau of Labor Statistics estimates that the healthcare sector shall witness a growth of 15 percent from 2019 to 2029. This means an addition of approximately 2.4 million jobs alone in the healthcare sector.
In the backdrop of such rapid changes and projected high demand for healthcare specialists, the future of healthcare looks bright, digitized as well as tech-backed.
Here are the top trends of healthcare technology which can reinvent the future of healthcare.
Wearable devices and Internet of Medical Things
The increasing adoption of artificial intelligence and 5G globally is driving wearable devices like never before.
According to Markets and Markets, the global wearable healthcare devices market may reach USD 46.6 billion by 2025. It is around three times the growth compared with that in 2020. The same study mentions that the increase in sedentary and unhealthy lifestyles creates more demand for activity counters and self-monitoring devices.
Additionally, the demand for wearable devices that allow doctors to track and analyze their patient's vitals remotely is also in full swing. Thus, wearable devices are one of the healthcare care trends that can transform the way doctors monitor patients with chronic diseases.
With such healthcare technology, any barriers that patients have been facing in receiving remote medical attention will fade away sooner. Also, patients and family members can take an active role in healthcare.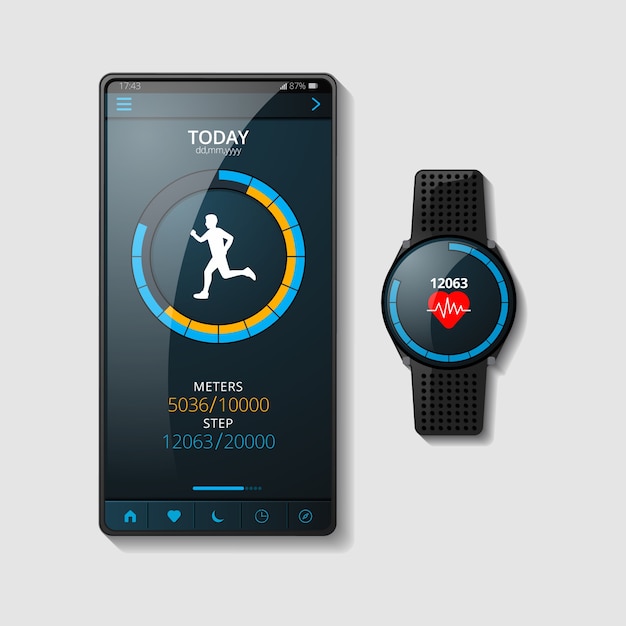 Virtual medication gains traction
According to Medical Economics, telehealth will gain more traction in the near future.
Virtual medication can lessen the contact between patient to patient or patient and doctors. It is also a convenient choice for offering and enjoying healthcare. Plus, this is not just in the backdrop of the pandemic, but under normal circumstances too.
For routine checkups and minor health problems, virtual and tele medication can help immensely. Also, people who are averted to hospital smell or have no help reaching the hospital can benefit from virtual healthcare.
Besides, these virtual and telehealth care trends can be game-changers in countries like India and China, where there is a short supply of doctors. They also enable healthcare providers to reach out to more patients in lesser working hours.
This trend already showed its efficacy in helping COVID-19 patients to receive treatment at home and isolation.
AI and Data analysis take healthcare to the next level
Thermal screening for symptomatic patients is the latest and easily comprehensible example that depicts how AI can take healthcare to the next level. And such developments might only be a beginning for AI in healthcare.
Also, with the rise in digital devices in healthcare and remote medication, data analysis might turn indispensable to answer the needs of every patient.
The world has acknowledged the havoc that the delay in the production of vaccinations can create. That said, vaccination development demands intensive studies of immunological and viral components.
Machine learning can make these otherwise manually demanding and time-taking tasks quicker besides ensuring promising results.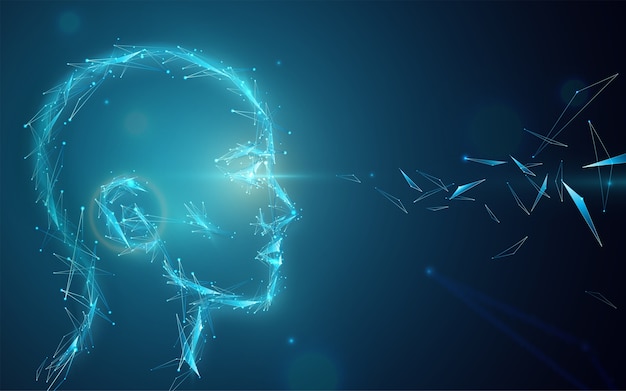 Enhanced data security through blockchain
Remote medication and virtual consultations mean an immediate need to secure the private data of the patient. Blockchain can help build this security and the needed trust for the patient to share the intimate details.
Blockchain's secure ledger system is the key behind interoperability. For instance, a patient's information can be securely exchanged with related teams such as diagnostics, pharmacy, or critical care doctors.
Blockchain simplifies the adherence to HIPAA and GDPR in terms of anonymity and data privacy too.
Patient engagement comes to the fore
As the trend of virtual monitoring of patients increases, healthcare providers shall shift their focus towards patient engagement. Good patient engagement improves the success of treatment as well as the relation with the health care provider. 
The emerging technology solutions such as wearable devices, health tracking apps, patient monitoring systems, and digital feedback forms can help boost patient engagement.
By using healthcare aids, doctors can gain insights about their patients without any lapse. This helps to make quick decisions that benefit patients.
On the other hand, patients and their caretakers can make informed decisions. They can stay assured that medical help is just a screen away. Thus, elevated patient engagement is one of the healthcare trends that can remold the future of healthcare.
Heightened attention on employee wellness
COVID's rapid disruption turned the focus of every employer towards the health of their employees. While some organizations already started working from the premises, others may continue to work remotely. In either case, it is indispensable for an employer to focus on the well-being of their employees. 
Hence, we can witness a growth in the sanitization stations and screening systems on-premises. For remote employees, companies might mandate health tracking apps and attendance to virtual wellness sessions.
Be in any form, it is the technology that is emerging as a solution to deal with the challenges that arise in taking care of employees' health. Hence, observing from the point of view of organizations, the future of healthcare may be incomplete without a healthcare strategy for employees.
Also Read: Recruitment Trends 2021
Augmented reality (AR) and Virtual reality (VR) will make their mark
The applications of AR and VR in healthcare are immense. They assist both the doctors and patients alike in dealing with treatments that are otherwise painful and complicated.
Virtual reality aids can raise the immersion factor. This profoundly helps during surgeries and treating mental conditions. Smart glasses equipped with VR can show live stats and pain points on the patient's body. Thus, they help in easing the surgical processes.
AR adds a lot to the table when it comes to diagnosis. The AR can show with unmatchable clarity and precision the deeper look of the patient's organs and vitals. Needless to say, this feature benefits immensely in finding out the root cause of the patient's problems.
Healthcare technology aids can enable virtual consultations with doctors. They can also guide the patients to the nearest hospitals in times of emergency. Hence, virtual reality in healthcare can positively change the future of healthcare.
Customized medication with Genomics
Humanity already tasted the power of genomics in offering cutting-edge treatment options to dreadful diseases like cancer and heart problems. Health care experts believe the pace of genomics will rise further and will impact the future of healthcare in a promising way.
Precision medicine, as it is oft-termed, is the result of genomics. Here, doctors can offer customized treatments that can match the genetic profile of the patient. This is a brilliant health care trend that can minimize the side-effects that otherwise arise.
Focus shift to long-term health planning
The drastic appearance of COVID-19 left everyone thinking about their health and family security in the long run. The pandemic will also leave a lasting impression on Medicare and Medicaid as well as other medical insurance policies.
Bain's 2019 Asia-Pacific Front Line of Healthcare survey found that as many as 91% of the participants favored the usage of medical gadgets if the costs are covered under insurance. There seems so much rise in wearable gadgets and health devices and their market is growing exponentially. Hence, no wonder that customers might opt for insurance providers who can offer coverage for medical gadgets and other healthcare technology aids.
Thus, the demand for personal wellness advisors is another healthcare trend that seems to impact the future of healthcare. Experts believe that the day where people would start planning about personal wellness as they do for financial planning is not too distant. 
Conclusion
The future of healthcare is certainly digitized. Be it in the form of health trackers or virtual consultation systems, the distance between the patient and the doctor will be only a digital screen. Healthcare technology is capable of providing advanced diagnostics. It can help doctors in offering treatments with precision, and also increase patient engagement. Medical insurance and personal healthcare strategies might also obtain a facelift thanks to the advances in healthcare technology.
About Cloudely
Cloudely helps global companies find the right talent in a faster and cost-effective way. We specialize in providing healthcare talent as well as a technology workforce. Reach us at [email protected] for more details. Stay connected with us on Facebook, LinkedIn, and Twitter.