Global Higher Education Research Snapshot
Learn more in a virtual forum with The Chronicle of Higher Education on December 8th, 2020
Higher education is facing a new wave of change in today's digital imperative.
Understanding these changes is more critical now than ever before, as we come together as one community to shape the future of lifelong learning.
The research highlights five key themes shaping the student and staff experience during these times.
Methodology: An online survey of 2,200 staff and students conducted in 10 countries, between
August 10 – September 9, 2020.
Staying Connected
While Apart
Consistent communications are key to
maintaining students' feelings of belonging.
In fact, it may be why students feel more connected,
not less, than in previous years.
% of students that feel more connected than last year to…
% of students that agree/strongly agree
This valuable sense of belonging is increasingly happening through online communities.
"How did your institution's online communities help you during pandemic-related restrictions?"
of students would like weekly (or more frequent)
pandemic-related communications.
of students would like weekly (or more frequent) pandemic-related communications.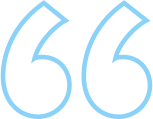 The more colleges work to communicate with students, the more they feel trust with them."
Robert Kelchen, Associate Professor of Higher Education, Seton Hall University
Widening Trust Gaps
Within Institutions
However, there are existing trust gaps to bridge, which have been worsened somewhat by the pandemic.
% who think the pandemic has widened the trust gap between leadership and instructors
% who think the pandemic has widened the trust gap between leadership and students
How could your university improve its response to the pandemic?
of students said their university could be more transparent about decision-making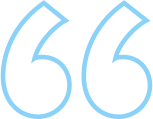 The results speak to the anxiety and uncertainty students expect in the coming months."
Daniel Eisenberg, Professor of Health Policy and Management at UCLA
Holistic Wellbeing is
Top of Mind
As students navigate an ever-changing university experience, the trust trend trickles into their personal safety and financial wellbeing.
Students were asked, "To what extent are the following a challenge for you during the pandemic?"
of students want more support/resources for student wellbeing and mental health
of students require more financial aid this year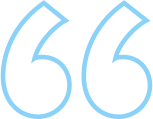 The pressure of careers, of getting a quality education,
and of growing financial debt weigh on European
students, from undergrad to doctoral students."
Hans de Wit, Director of the Center for International
Higher Education, Boston College
Students Expect More Flexible Learning Options
Faced with increased challenges, many students are seeking more flexible learning options.
"How could your institution improve its response to the pandemic?"
Offer more flexibility with grading and course assignments
Provide more flexible academic options for students (online, hybrid, in-person)
There's already evidence of this shift.
0%
of staff say their institutions are investing in new modalities or revenue streams to attract new students, such as more flexible learning options.
"Which of the following is your institution investing in to attract new students?"
More online learning options
Competency-based programs
Revising Career and
Academic Goals
Economic changes are causing a shift in how students view their academic and career goals.
0%
of students are reconsidering their education plans during the pandemic.
Top reasons students have considered switching institutions during the pandemic
Students want to be set up for career success-but only a handful have access to helpful career resources from their institution.
I'm concerned about finding
employment after I graduate.
"I would choose one institution over another if it has…"
More help with finding
jobs/internships
% of students who have access to…
Career/job
seeking resources
The pandemic has reshaped expectations of higher education-but it's also created an opportunity for institutions to accelerate their digital transformation, and build resiliency in the next normal.
Please click here to read the original article as posted on Salesforce.org.
We source the web to bring you best Salesforce articles for our reader's convenience. If you want to have this article removed, please follow guidelines at
Digital Millennium Copyright Act (DMCA)
..
…