Businesses cannot risk losing customers due to the silos in their teams. The impact a business makes on a customer depends on all the teams -Supply chain, sales, finance, accounts, billing, customer relations, and more. The sales process that directly links with the interaction of the customers should be hence streamlined and flawless. Quote to Cash (QTC) is one such business tool that companies need to leverage to its best in this "age of the customers" to build a smooth-running sales process.
What is quote-to-cash?
Quote to Cash is an automated process that embraces all functionalities involved in a sale, right from quoting to realizing the revenue. With a quote to cash system, as a business owner, you can enjoy more revenue while resting assured that your customers are satisfied.
Let's see how quote to cash makes this achievable:
A quote to cash system involves multiple stages. The first half of Quote to Cash is inbuilt with what is called CPQ.
What is CPQ?
CPQ is a Salesforce native solution that offers a comprehensive set of tools that any sales team would need. Its components – Configuration, Pricing, and Quoting – offer an error-free and automated solution for creating quotes for sharing with customers.
Configuration: A CPQ tool helps you design a smarter catalog for your products. It minimizes the misconfigurations that are otherwise possible due to manual work and offers a customized CPQ solution that caters to your customer needs as well as your business goals.
Pricing: CPQ solutions let you decide the pricing of your products with more options. You get to enjoy a wide range of flexibility to fix a price on the products based on discounts, accounts, and sales rep's needs.
Quoting: A quote can be a deal maker or breaker. A quote that looks attractive to your customer should bring in profits to you and vice-versa. A CPQ tool delivers that perfect quote that is in tune with both your business goals and customer preferences.
Next what?
The quote to cash system automatically streamlines the next steps of contracting, order fulfillment, invoicing, revenue management as well as renewals for the upcoming contracts. The quote generated at the previous stage is sent to your customer. Then, a digitally secured copy is safely added to the cloud and is passed on to the sales team. Delivery, billing, and realization of revenue all happen seamlessly without any hassles with a quote to cash solution.
Also Read: Anatomy of Quote to Cash Solution
Learn more about Data Security and Protection by joining our Webinar Series. Click the image below to register.
Benefits of using Quote to Cash System
A quote to cash system eliminates many errors that are otherwise possible because of manual quoting and billing processes. By leveraging the power of quote to cash solutions into your business, you can enjoy a multitude of benefits as below:
Automates the flow
Businesses need to be quick to cater to the needs of individual customers. As the size of the business grows, it might not always be manually feasible to provide the same monotonous solutions for every next customer. An automated process will take care of such repetitive tasks, that too, at a faster rate.
Simplifies the process
The requirements and demands keep changing from order to order, and with the client. A Quote to Cash solution simplifies the complexities involved in quote creation that would otherwise crop up due to the customized needs of the customer or multiple iterations involved in the whole process. Right from taking care that the inventory is as per the customer's demands to the realization of revenue after the delivery, every step happens with a pre-set rate without much manual intervention.
Lets you catch up with the customer's demands
Customers now have many choices. Successfully closing the deal with the customers who showed interest in your products/services is a big challenge. Any slightest miscommunication among your sales, finance, inventory, and customer relationship teams might hamper the overall impression of your business. And customers will not even think twice about moving away to the competition. A Quote to Cash seamlessly caters to the needs of customers at every stage of sales and billing. It also provides a customer experience that will make them keep coming back to you.
Drives-in intelligent sales
Quote to Cash solutions offers actionable insights that can turn your sales process smarter. A customized QTC solution can give you cross-sell and up-sell recommendations, which means amplified scope to make sales and drive-in revenue.
Offers enhanced control
Automating the process empowers you with more decision making. You have control over many aspects that a tool cannot do. For instance, you can offer customized discounts to a special customer. You might rework the charges that you wish to tag on a product/service. In other words, you as a business owner can divert your focus from monotonous aspects and gain a hold on many aspects that need personalized touch for offering better customer satisfaction.
Enables coherent communication
A Quote to Cash solution can help you to effectively overcome any miscommunications between all the teams involved in the sales process. It offers an easy-to-work-with and a pre-set platform that lets everyone involved in the flow perform their role seamlessly and thus accelerates your sales process too.
Lets you stamp out errors
Errors in the sales process can lead to losses in unexplained ways. Customers might be more than irked to see any errors while billing, invoicing, and contracting. A customized and automated solution like QTC will pull only the needed details for quoting, billing, and invoicing. A QTC is your reliable friend that will help you to eliminate errors of all sorts at all stages.
Also Read: AI in Recruitment
Prepares you to meet risk and compliance needs
Businesses need to meet compliance needs and stay agile with the changing regulations. When you choose a customized quote to cash solution, you can smoothly navigate all the deals in terms of compliance. QTC tools offer scalable and accurate solutions that will fit your needs of handling substantial data efficiently.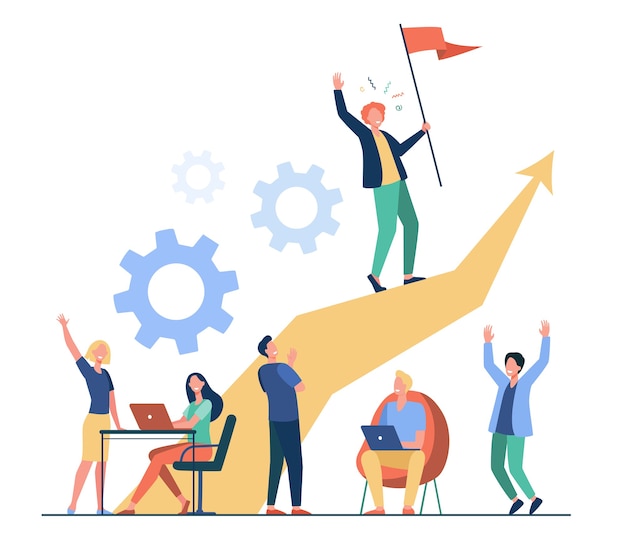 Helps in faster realization of revenue
State-of-art quote to cash solutions offer fully integrated payment solutions including wallets and cards. It means faster payments with lesser hassles, both for you and your customers. Thus, with a QTC tool realization of revenue is greatly boosted compared to traditional billing systems.
Promises customer satisfaction
A multi-channel quote to cash solution can handle any product configuration irrespective of its complexity. It can offer solutions that can match their requirements. When you choose a proven Quote to Cash solution, customer satisfaction can enhance from all aspects of sales and delivery.
Trims down the time to market
Automated processes help cut down the time to market immensely. Studies show that with proven sales optimization tools such as QTC, a business can enjoy a larger deal size, higher proposal volume, shorter sales cycle, and higher lead to conversion rate.
Your go-to solution
The process of quote generation, sales, customer interactions, and inventory management, delivery, and contract renewals demand a bulk of documents be analyzed and saved. A quote to cash tool will serve as a one-stop solution that can replace all these. It provides a secure, cloud-based, and collaborative platform that will ensure your peace of mind in its entirety.
Gives you a better focus on business growth
For businesses, time can mean money. And it's true. A quote to cash solution will free up many hours for your teams. It offers a transparent view of statuses and updates of all teams involved. Customer communications, payment details, and invoice status, inventory updates, the status of delivery, etc. are all clearly visible to everyone involved in the loop. It frees the tangles in the flow, thus boosting your employee productivity, and you can relaxedly work on other aspects of business growth. QTC Solutions relieve many burdens from your shoulders and leave you with time and energy that you can utilize productively for other aspects of a business.
Get in touch with us to reap the benefits of Quote to Cash. We at Cloudely take pride in our vast experience of offering customize quote-to-cash solutions to our customers for years. We helped many businesses to elevate their revenues by generating accurate and compliant quotes and helped them realize cash sooner.
Our Expertise:
Contract Management
CPQ
Billing Solutions
Advisory
Full Life Cycle Implementation
Vendor Selection and Procurement
Customizations
Upgrades and Integrations
Training and Post Production Support
Shoot your queries related to Quote to Cash at [email protected] or say Hi to us on Facebook, LinkedIn, and Twitter.