Among all professional networking applications and tools, LinkedIn is the most effective social networking platform. According to Omnicore Agency, as of the end of 2020, 766 million users spread across 200 countries use LinkedIn. On the other hand, 93% of the recruiters present on LinkedIn use the platform to hire candidates. Likewise, many candidates use LinkedIn to get a job.
From keeping your profile updated to utilizing all the trending keywords smartly, here are eight techniques you can use to enhance your success rate to leverage LinkedIn to get a job.
Technique #1: Look at LinkedIn as more than just a job portal
The main motive why LinkedIn started was to develop professional connections between candidates and recruiters. Connecting with a person on LinkedIn reflects a relationship that is more than just a casual acquaintance.
There are other job portals on the internet: Glassdoor, Indeed, etc. However, these job portals only allow you to scan available job openings and send your resume to those recruiters. There is no option to connect and interact with them directly.
In contrast, LinkedIn allows candidates looking for a job to connect with recruiters and their companies directly. Thus, before you start with LinkedIn to get a job, you should understand that it is more than a social networking platform.
Also Read: Best Practices for Virtual Interviews
Technique #2: Be thoughtful with your profile attributes
Recruiters usually use words from the job description to search for the candidates on LinkedIn. These are called keywords. The extent to which you use them in your profile will determine whether your profile pops up on the recruiters' search results. Besides, there are other reasons why your profile should be recruiter search friendly. Let's understand them.
Think from the recruiter's point of view. Recruiters work within tight time frames, so you need to make sure you give them the information they need as soon as possible.
When recruiters use LinkedIn's search bar, they see six aspects from each profile: Profile picture, Name, Headline, Connections, Location, and the Most Recent Work Experience.
Profile picture: Add a professional profile picture to give the first best impression. Remember, your profile picture is the recruiter's first look at you. If you are a student or recent pass out, add your picture taken on the campus. If your university has a career center, then it is likely that they will be willing to take your photo. You can use this as your profile picture. LinkedIn Training Consultant Steve Bruce says that adding such a profile picture boosts your profile's strength by 14 times.
Name: Use your first and last name in full. Please do not use nicknames and AKA names since they do not portray professionalism.
Headline: Use keywords in your headline in your profile so that it helps your profile to show up in results. If you are a computer science student, you can write "Computer Science Major" or "Computer Science Graduate" since recruiters will use these terms to search for potential candidates.
Forbes Coach Tammy Homegardner recommends that candidates not use "Actively looking for job opportunities" in their headlines since this will not help moving past the automatic applicant tracking system. If you must write "Actively looking" in your LinkedIn profile, then Homegardner says that a safer place to put it would be in the profile summary section, so that it won't hamper the keyword search results.
Additionally, here you will also have the space to expand on what kind of opportunities you are looking for rather than just saying – "Actively looking for computer science opportunities." Throwing clarity on the type of job you are in search of, is vital when you want to use LinkedIn to get a job.
Most recent work experience. Keep your LinkedIn profile always up-to-date with your most recent work experience, since this too will show on your profile.
Technique #3: Summarize your profile and make it count
LinkedIn has a limit on the number of words you can use to summarize your profile. You can write your profile summary in 2,000 characters. However, LinkedIn recently revealed that a user has roughly 290 to 310 characters to display before the "See more.." prompt. It means you can write about three lines that everyone can easily see; so, make them count.
● Sprinkle keywords in the first three lines as well as the rest of your profile summary. Don't use versions or synonyms of keywords. Search engines will not recognize them, and that may hurt your profile. Instead, look for keywords in job descriptions, and industry keywords. This research is essential to leverage the best of LinkedIn to get a job.
● Mention accomplishments that you are proudest about. Double-check that they are relevant and professional.
● Share more details about your passions for the field that you belong to.
What do you love about it?
What are you looking to explore shortly?
What are your professional goals down the lane in 5 years?
You can write about all these in two paragraphs.
● In the last paragraph, welcome recruiters to get in touch with you. Additionally, provide them with your contact details. You can do this by either mentioning an email address or through a phone number (note that you should make your LinkedIn profile public for recruiters to see. Else, your profile may raise privacy concerns when they try to access your contact details).
That being said, don't be shy to be creative while summarizing your profile. Keep in mind that this is your chance to show your personality through your writing and the best approach to use LinkedIn to get a job.
Technique #4: Be active within your industry
LinkedIn is different from other job portals. It is distinct from other social networking sites such as Facebook and Twitter as well. By nature, LinkedIn demands a certain amount of professionalism. The content you create and share on the platform impacts your profile's search results. Moreover, the people you follow and the connections you make also add points to your profile.
● Follow people in your industry whom you admire. If you are up for it, go one step further and send them a connection request. Similarly, follow companies in your industry that inspire you.
● Share industry-relevant content or news articles related to your specific area of expertise on a regular basis.
● Keep all your activity on LinkedIn limited to professional industry-related content. To make the best use of LinkedIn to get a job, never dilute it with other information since a recruiter would not know what aspect to focus on while scrolling through your profile.
Technique #5: Go beyond the details in your resume
Another benefit of LinkedIn is that it gives more space than your resume to talk about your experiences. You can tell the full story of your professional journey on LinkedIn, which otherwise is not possible on a single page resume.
This feature serves two advantages:
One – you have greater flexibility to explain what you accomplished in a role and the kind of impact you created.
Two – this gives you a chance to use as many keywords as possible and make your profile look comprehensive and detailed (and not like the bullet points on your resume).
Related: How to explain career gap in resume?
Technique #6: Join professional groups
LinkedIn has more than 2 million active groups, so there is something for everyone on this platform. To use LinkedIn to get a job, search for active groups in your industry and request to join them. These groups actively discuss the latest industry trends, share knowledge, and sometimes even job openings. Join such groups and make active participation in them.
Groups can range from generic groups to specific ones. For instance, if you are a computer science graduate, you could join a "computer science" group or an "Artificial Intelligence". You get the picture.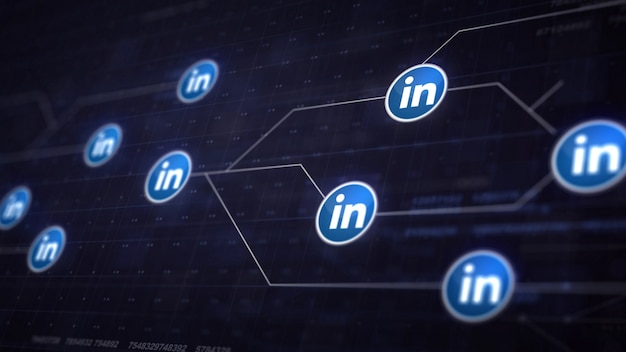 Technique #7: Reach out for referrals
Once you finished all the above steps, your profile is up-to-date now. Your activity on LinkedIn would hopefully draw the attention of potential recruiters. The next step should be to try for referrals.
When a job opening shows up in your feed, LinkedIn usually tells you if anyone from your list of connections is currently working in that company.
LinkedIn also tells you if alumni from your schools, college, or any other educational institution you listed on your profile are currently in that company.
These are the first points of contact that you can try reaching out to. Hop over to their profile and send them a connection request. LinkedIn gives you an option to add a note too to make the request personalized. Use it wisely to improve the chances of acceptance of the connection request.
For instance, you can mention that you are in a school they had gone to (or you are alumni as well, whichever may be the case). Be honest that you are looking to apply to the company and would appreciate their referrals.
Another way of using LinkedIn to get a job through referrals is to search for recruiters and request them to consider your application. Since recruiters receive hundreds if not thousands of applications every day, sending them a personal note will likely help boost your chances of getting noticed.
Technique #8: Tap into the world of endorsements
LinkedIn allows you to display your skills. You can find this feature at the bottom of your profile. Here, mention those that you are most confident about. There are more than 45,000 skills on LinkedIn that you can choose from across all possible industries.
● Select a bunch of skills related to your industry. Then, request your contacts whom you know well to endorse you for some of those skills. This is called "Endorsement" on LinkedIn. Your connections can also compliment you for that skill.
● Users also have an option to add a testimonial on other users' pages. Say you know a professor, a colleague, or a friend who can speak for your professional skills, request them to put a testimonial on your LinkedIn profile.
This testimonial is public and can also be seen by recruiters when they click on your profile. So, it is a win-win situation.
Summing Up
These are the 8 techniques you should implement right away to use LinkedIn to get a job. Some tips are from the viewpoint of recruiters: What might they search to search for candidates? Since they do not have much time to scan every profile in detail, you should make your profile recruiter search-friendly. The other techniques are related to your interests, area of expertise, and making the best from your professional connections.
All these techniques assume equal prominence when you want to use LinkedIn to get a job, for we now know LinkedIn is more than social networking platform. It is a mirror that reflects you as a professional!
On a job hunt? Explore thousands of jobs on www.gigminds.com. GigMinds is a marketplace for candidates and recruiters from across the globe. You can connect with recruiters with ease and apply for unlimited jobs – full time, part-time or gig-based. To receive updates on latest job openings and career guidance, connect with us on LinkedIn, Facebook, and Twitter.