Recruiters, on average, spend 6 seconds to scan your resume. Yes, you read it right! These 6 seconds determine the odds of success of your job application. On the other hand, a corporate job post pulls as many as 250 applicants. If you have a strong intent to move your resume from "All Applicants" to the pile of "Candidate Under Consideration", a knowledge of resume preparation tips is imperative.
How to write a resume?
Resume preparation is an art. Fortunately, it does not have a secret recipe. The style of resume preparation varies with individual needs, which depends on multiple factors such as experience, skillset, career gap, transition into entirely a new career path and the role applying.
There is nothing like one size fits all in resume preparation. The approach to writing a resume should take into account all these aspects.
Resume preparation experts believe in three broad models of resumes –Chronological, Functional, and Combinational.
Chronological Style Resume
This style suits well for those who have no career gaps. Highlighting achievements year after year is easier with the chronological type of resume. If you have been climbing the career ladder (in terms of change in your designation with time), this style is your best bet. There are two types in chronological style:
Chronology: Here you mention the earliest role at the top and list the recent employer at the last.
Reverse Chronology: In this, you list the most recent job at the top and start listing your previous employers later on.
Tip: Most recruiters would want to know your latest role and skill set to estimate your fitness for the current role. So, choosing reverse chronology is always a wise idea.
Functional Style Resume
Opt for this style if you have a stunning skill set and years of experience. A plus point with this style is one can highlight the experience and hide career gaps if any.
Tip: If you are making a move into an entirely diverse field, this style of resume preparation is for you. Freshers, please stay away from this model.
Combinational Style Resume
This resume preparation model gives equal importance to both the qualifications as well as professional experience. Fits well for those who are eminent in their industries with proven experience.
Tip: Refrain from using this style if you are fresher or do not have mentionable experience.
Now that you have enough idea about choosing a resume style that fits your experience and career profile, let's understand the do's and don'ts of resume preparation.
Do's and don'ts in resume preparation
A resume is more than just your educational and professional biography. Given that recruiters have limited time to screen resumes, knowledge of do's and don'ts of resume writing is crucial.
Besides, the trends are changing. Most companies are opting for Application Tracking Systems (ATS) to filter the volume of applications they receive for every single post. So, having an idea of how to make an impression on human HRs as well as ATS is indispensable for any candidate. 
Know how recruitment trends are changing here.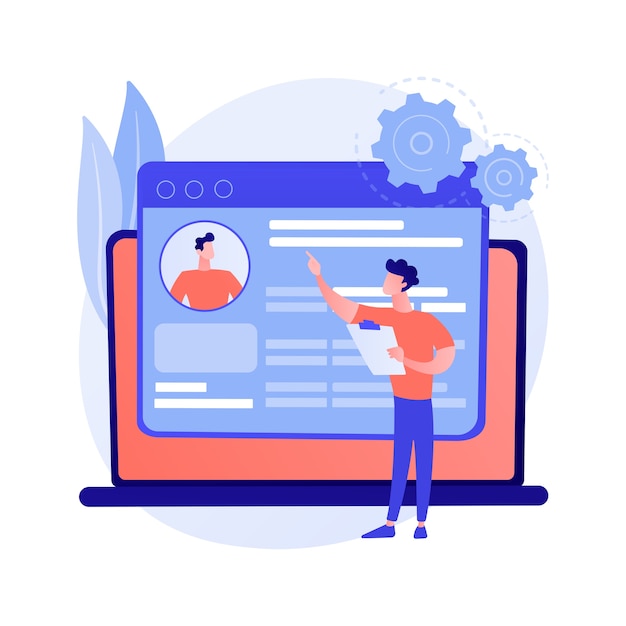 Resume preparation tips
Here are resume preparation tips that would benefit you when working on respective sections of the resume.
Career Objective – Is it still needed?
An often-debated concept about a resume, a career objective is a personal choice. But what are resume experts saying about career objectives? Just remove it. Why?
A career objective basically implies nothing. It is an outdated part in your resume that resonates nothing with the company's needs.
Tip: If you cannot imagine a resume without career objective, do this:
Frame an Experience Summary or Summary statement. Here, you should focus on your professional experience and various skills rather than adding adjectives that describe your qualities. Summarize your years of experience and bundles of skill set in 2-3 sentences quickly.
Working on 'Experience' Section
This is a diversified area that can reveal a lot about profession and career. Plus, the experience section varies for every case.
Begin with the most recent job and explain your strengths. Tailor your experience to fit the needs of the job you are currently applying for. Make the recruiter's life easy by highlighting the specific skill set they are currently in search of. 
Explain clearly your roles in every company that you worked to date highlighting the professional experience and skill set. If your employer is well renowned like Facebook or Google, you do not need to detail much about the organization. Else, adding a crisp description of the company will make it clear for the recruiter to understand where you are hailing from.
Bold and highlight your company names and the tenure of your working in them in the right. Do not over-italicize or bold and underline at every step. Save emphasis for only important points that need the recruiter's attention.
Also Read: How to get a job at Facebook?
Relevance is the key
During your resume preparation, take into account the ATS. Application tracking systems filter candidates based on the matching score which depends on contextual keywords, and relevance analysis. Adding the keywords that the job description mentions can help your resume score more weight from the viewpoint of ATS. 
That said, do not copy the wordings as they are from the job description. Instead, give relevant real-time examples where you implemented the skill set. Tweak them into your career experience. and mention how they added value to your employer.
For instance, if the job description mentions "ability to handle pressure", don't be tempted to add it in your skills or strengths section. Instead, you can say: "Handled a team of 12 members and successfully delivered results within timelines" in your professional experience section.
Talk with figures
Be precise and specific in your narration. Instead of mentioning " A key team player in a sales team that contributed to the growth of the organization", say, " Achieved 110% growth in sales compared to previous year". Let the figures speak for your achievements.
If the job description says, "ability to manage a team", and you already have that experience, mention clearly the size of the team you managed earlier. Handling a team of 6 people is a different experience from handling one with 45 members. So, be transparent and give figures wherever applicable.
Do not disclose confidential information
Never mention any confidential information about your previous employer. It could be their collaboration with other companies or your tasks with a third party on behalf of your company, etc. Refrain from revealing names of clients, businesses, and any other such confidential information other than the name of your employer.
Be transparent in career gaps
Handling the career gap is another critical aspect when it comes to resume preparation. It is of no use in hiding career gaps or trying to cover the gaps with lies. Companies do have their style of verifying the candidate details through a background check. The more you try to hide, the greater the negative impact on you.
Be transparent and honest. Speak about why and what caused the career gap. Explain how you dealt with it positively.
Add any professional courses or certifications you did in the meantime to upskill. Volunteering and non-profit work experience, part-time jobs, freelance works and gigs, side projects, and pro bono works – all can make an entry in the resume to fill the career gap as long as they add value to your skillset.
More on how to explain career gap in resume here.
The ideal length of the resume
This is the most oft-asked doubt related to resume preparation tips: How much length should my resume be?
First things first. Let's agree that we all get tempted to dump in as much as information possible to flaunt in front of the potential employer. But, now that we know the importance of 6 seconds that can make or break the success of our job hunt, trimming the resume as much as possible more sense.
Never go beyond one page for making a resume. A two-page resume fits experienced professionals with a long and notable experience.
Be wise while mentioning accomplishments
Accomplishments can include everything from your promotions or increase in sales to your previous company because of your contributions. You can also add active participation in marathons, trekking, or sports, as they showcase your other side as an enthusiastic individual.
A point to note here: Winning in your high school volleyball competitions or singing contests might not be appealing to recruiters unless you are applying for a job that is considering fresh college pass outs.
The distant you move away from college and school life, the better you avoid mentioning them in the resume. Instead, try to showcase your worth by adding professional accomplishments such as certifications, meeting targets, bringing-in profits for companies, or appreciation from clients.
Add contact information
Provide accurate contact details where the recruiters can reach you. Including alternate contact details and your social media (read, professional profiles) will also help. Add personal websites or portfolios if you have one and the job demands for any.
Check for grammar and typos
This may sound too basic advice, but yes we want to add this. You don't want to give an amateurish impression to the recruiter by drafting all the professional experience, albeit without doing any spelling and grammar check.
Ask your friends and well-wishers to review your resume. Take ample time to write, rewrite, and edit the resume before you finally click Send. Quadruple check that the content is free from typos, grammatical errors, punctuation mistakes and scores its best on content quality check tools.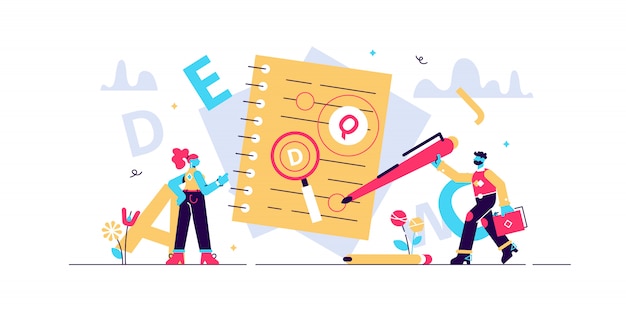 Focus on vocabulary
Consider these two statements:
"Led a team of 12 members and delivered results that brought 34% increase in sales"
"Yielded a 34% increase in sales by effectively mobilizing a team of 12."
The second one sounds strong. You get it.
The vocabulary matters when it comes to driving the point straight. Especially when you are checking your luck with time-strapped recruiters, vocabulary can make a huge difference.
Genuinely add powerful words without appearing too robotic or artificial.
On the other hand, do not go overboard with technical jargon. Most recruiters might not have time to read and decode your technical jargon. Take care that skills mentioned are apt and easy to understand. Reserve your technical wordings for the next rounds of the interview.
Opt for simple and professional design
Flashy bright designs and big photographs may look good in most places other than a resume. Keep your resume professional, simple, and devoid of too bright colors and margins. Stick to two fonts and colors at the most. Unless you are a graphic designer and need to showcase your designing skills, focus on the content part and its arrangement in an appealing way.
Break up the text into different brief sections. Use professional formatting and bullets. Do not use more than two sentences under one bullet. Resume template designs are your safest best. Besides, they cut down a lot of time in designing the resume.
Mention personal information and references
Details such as full name, email id, and contact number are essential. Adding your home address will look great. But providing information such as marital status, the number of children, hobbies, blood group, etc. might sound a little too much. You can share them in the consequent face to face rounds. Alongside, provide two professional contact details for references in the resume.
Double check qualification and experience
Most companies mention clearly what they are looking for in a potential candidate. Any slightest margin in terms of experience might be acceptable for recruiters. For instance, if the job says "Need minimum 4 years of experience", and you have, say 3 years, you can try your luck provided you are capable enough to handle the challenges of a professional with 4 years experience.
But if the job description mentions "need a full-time graduate" and you completed graduation through part-time or distance courses, you should think twice before applying. Not all recruiters consider a part-time degree equivalent to a full time one.
Also Read: Tips for a success in a virtual interview
Conclusion
Your success in a job hunt depends on many aspects. And resume preparation is the first step for your success. So be wise and knowledgeable while resume making and increase your chances of success.
Who are we?
We, at GigMinds, believe in empowering candidates with relevant information that helps them land their dream job. GigMinds is a marketplace for candidates and recruiters. It is a next-gen job portal with a pool of full-time, part-time, and gig jobs and candidates. To explore more, please register for free at www.gigminds.com. Get in touch with us on Facebook, LinkedIn, and Twitter to share your ideas.