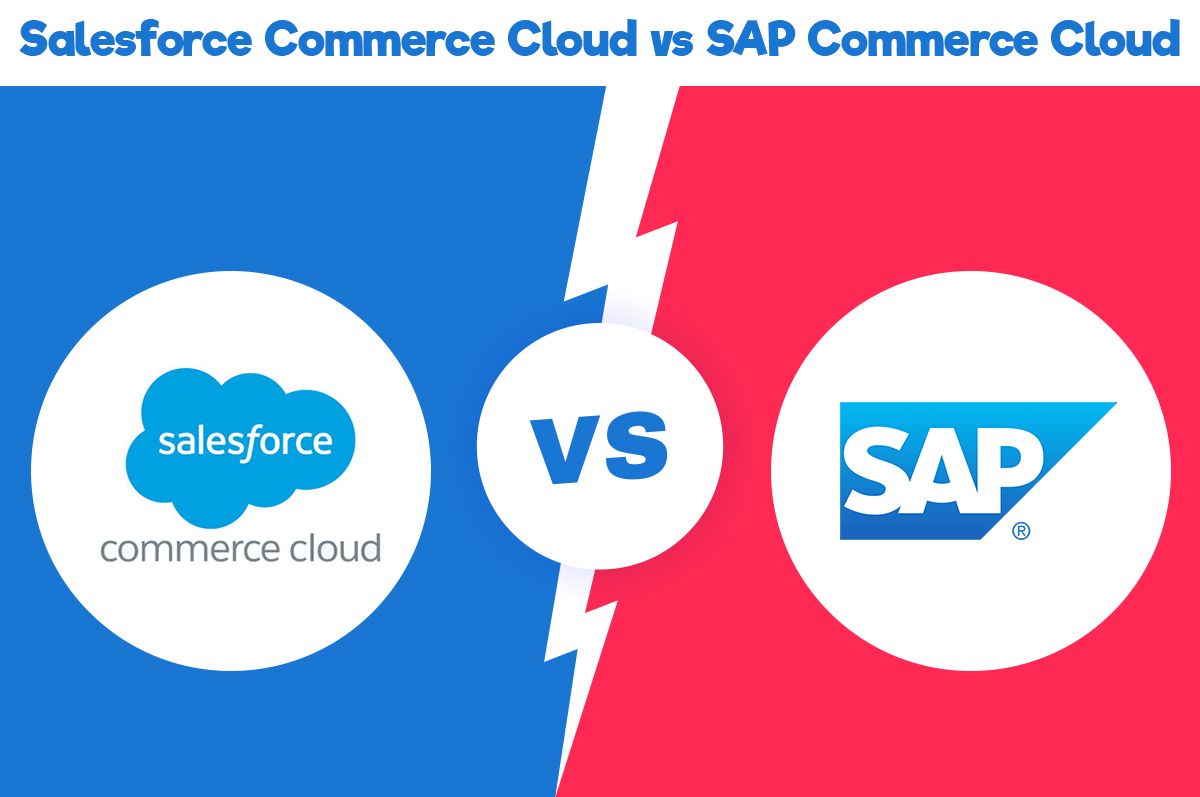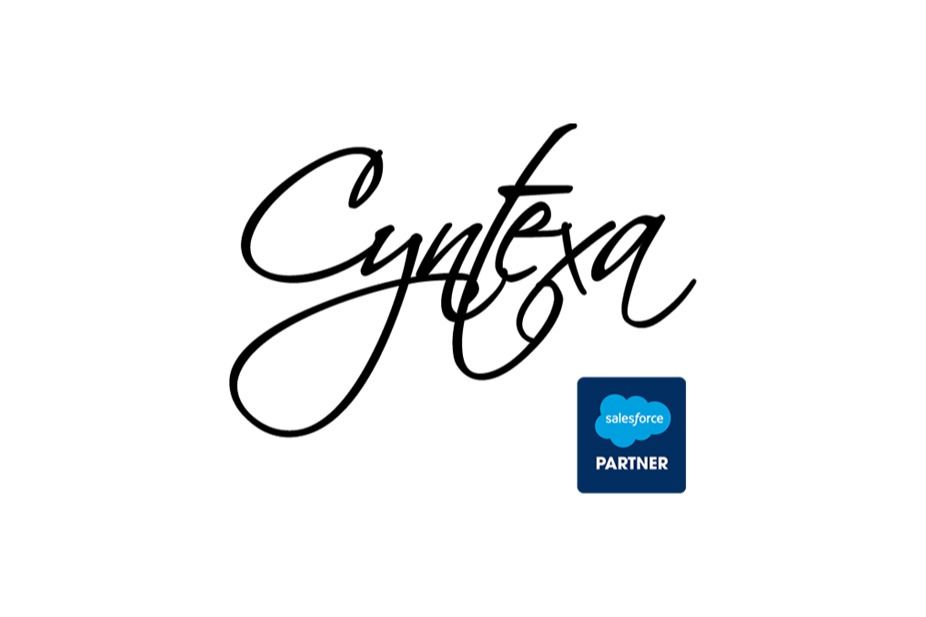 Salesforce is a market leader in providing CRM and productivity software solutions, while SAP is another CRM solution provider with good market traction. Salesforce Commerce Cloud and SAP Commerce Cloud share many similarities as they cater to the same set of targeted customers. However, these similarities do have significant differences in overall quality, performance delivery, and specific features.
The two brands are placed among the leading brands when it comes to the commerce cloud. This blog will present a shoulder-to-shoulder comparison between the Salesforce CRM cloud and SAP CRM cloud to understand which one makes the better choice for real-life performance delivery.
What is Salesforce Commerce Cloud?
Salesforce Commerce Cloud is a robust eCommerce solution that runs on the cloud. It integrates different mission-critical features like digital commerce, order management, store operations, and AI-powered personalization neatly organized in a unified commerce platform. It helps enterprises smoothly run their businesses while facilitating and improving customer engagement across different devices and channels.
What is SAP Commerce Cloud?
SAP Commerce Cloud is an omnichannel platform focused on providing a comprehensive feature set for business-to-business and business-to-consumer enterprises. It gives the clients a huge assortment of functions to enhance the product sales like predefined promotional functionalities, different versions, and multiple sets and bundles.
The Difference between Salesforce Commerce Cloud & SAP Commerce Cloud
Now, as you have already been familiarized with both the commerce clouds, we can now mention the difference between the two so that you can make an informed buying decision based on your choice, relevance, business, and budget:
Ease of Use and Efficiency
Due to its intuitive interface, Salesforce is a beginner-friendly solution by default, while the extended capabilities and controls make it equally useful for seasoned users. It helps Salesforce holistically blend ease and efficiency while making it ideal to support productivity throughout an employee's entire life cycle.
It wouldn't be justified to dismiss the SAP cloud entirely, but its admin interface is somehow cluttered. In contrast, the recent development of consolidating the previous version's admin interface components makes it even more difficult for the new user.
Even seasoned professionals would need to struggle while working with the interface. It is undoubtedly a weak point when we speak in the context of a primarily built product to accelerate productivity.
The company's decision to consolidate front-end data into its back-office UI framework via PCM (Product Content Management) can be a good start. However, in simple terms, SAP is still lagging much behind Salesforce in terms of interface.
Availability and Quality of Post-sales Assistance
One of the significant reasons for Salesforce's popularity- apart from being a leader in CRM products- is its excellent customer support ecosystem- pre-and post-sales.
Salesforce maintains a continuous availability across different online and offline communication mediums- live support, email, tickets, training, and even support over the phone for real-time query handling/resolution. The intense salesforce training sessions impart practical, real-life knowledge in a comprehensible language, and digestible chunks.
So, even the new corporate clients can expect to use the software to its best potential after the industrial training sessions. Moreover, Salesforce has been a leader in seamlessly integrating commerce operations and client experience.
It has a proven portfolio of developing products with unified interfaces that bring enterprise, employees, partners, and customers on the same page, empowering each of them with relevant purpose-specific capabilities. Along with enhanced productivity, it also helps in streamlining the entire operational workflow, including ordering, purchase, supply, post-sale assistance, and customer lifecycle management.
Accessing and Searching Required Features
Good software should help clients to search for what they are looking for quickly. It should also accommodate and support intuitive words and phrases rather than technical jargon so that the clients can easily search and access what they need.
SAP commerce cloud disappoints on this front. It takes time to get hold of the navigation structure and understand the correct terminology.
Salesforce, on this front, has carefully utilized its experience and foresight to develop a user-friendly navigation structure and the right search system to help business clients quickly search and access what they need the most at the moment.
It adds agility to the operations and allows workers to accomplish their tasks quickly.
Support Partners and Language Support
Moreover, it also boasts of a solid, evenly distributed network of Salesforce Commerce Cloud Partners that help end clients- including beginners. It helps in identifying the most relevant salesforce services and products while optimizing their functional efficiency to align precisely with their business interests and goals.
Thanks to the stringent quality compliance, the Salesforce consulting service providers adhere to excellent professional standards empowering Salesforce clients to gain the most out of their Salesforce products. It isn't challenging to find reliable Salesforce Commerce Cloud Implementation Partners even in the non-metro Tier-II cities of the world.
Moreover, you can expect Salesforce assistance in multiple languages like English, French, Italian, Portuguese, Spanish, Dutch, and Swedish, among many others. It is this democratic approach towards the support ecosystem that provides Salesforce an edge over the SAP.
As opposed to Salesforce, the SAP supports only the English language, which automatically shrinks the size of the market it can cater to because there is a massive market for CRM in non-English countries like France, Spain, Italy, etc. So, while comparing Salesforce with SAP, Salesforce stands out as a winner on this front.
Number and Capacities of Features
Salesforce commerce cloud boasts of a large and varied range of advanced features optimized to provide an unbeatable user experience. It gives Salesforce a huge benefit of robust functional architecture that you can bank on for multiple operational requirements.
While it has integrated several sophisticated features, some of its key features are Customer Segmentation, AI-powered personalization, Localization, Catalog Management, Campaigns Management, and Native targeting, and A/B testing.
For facilitating more growth-focused activities, the software also offers Customer and segment-specific pricing, search engine optimization, Targeted promotion management, one-touch payment options, and real-time dashboards and reports with the Salesforce Commerce Cloud.
On the other hand, SAP commerce cloud has a limited number of features, and it lacks the advanced features that actively help organizations achieve their growth targets.
Apart from basic default features, you will get only a few above-average features like Subscription order management, Agile charging, optimized pricing simulation, customer financial management, and Versatile document management.
Mobile Accessibility and User Experience
The private labeled Salesforce mobile development platform with low code features comes with intuitive features and an interface to build purpose-specific mobile apps and publish them for real-life use.
Using these robust platforms, the enterprises can develop their personalized iOS and Android applications and list them in either App or Google play store via a straightforward agile process.
The company has already been attracting very positive feedback from its mobile development platforms, and a large majority of its enterprise clients are delighted with the functional capabilities.
While SAP also offers the mobile app ecosystem, enabling them to improve their existing solutions with SaaS and microservices, it leaves much to be desired.
The enterprise clients or development agencies are not convinced by the operational capabilities of its features like support customer self-service – video and co-browsing, knowledge management, and contextual chat (a significant majority of which is handled by partners).
This difference of trust and approval among the respective customers of each Cloud solution offers Salesforce a competitive edge over SAP.
Customization Features for Targeted Results
This is arguably the massive strength of Salesforce over SAP that offers Salesforce a huge victory over SAP.
Especially some of the purpose-built features like predictive sort have the power to revolutionize the predictive capabilities of Salesforce cloud. These AI-based sophisticated features enable us to get the most appropriate choices based on shortlisting the best results out of research-backed studies.
The best thing is that the research, study, and result shortlisting are all done by the AI capabilities of this platform. These AI features help recognize underlying upselling and cross-selling opportunities based on customer behavior and their buying patterns.
Acting on such informed insights allows enterprises to significantly enhance the customer experience, extend the customer lifecycle and eventually realize the positive influence on both brand value and sales revenue.
The SAP Commerce cloud is yet to develop such next-age AI-powered features to provide extra value to their enterprise cloud. With the work from home trend, more and more companies are inclined to replace the tedious, repetitive, and error-prone tasks or guesswork with automation and AI.
So, the lack of this sophisticated feature can weaken SAP commerce cloud clients' position compared to their closest competitors working with Salesforce commerce cloud.
Build and Deployment Time
The build and deployment process of the SAP commerce cloud is tedious and very time-consuming as it takes around half an hour to be built, and you need about 45 minutes to deploy it.
Things become even more complicated for the end-users due to the relatively low quality of support- in the context of real-time assistance. The overall architecture isn't easy for end clients to understand. In short, the end clients often find themselves buffeted at several layers when starting their journey with SAP commerce cloud.
On the other hand, the Salesforce Commerce Cloud has patiently invested its resources in building a robust support team and a beginner-friendly architecture to help business clients quickly onboard the Salesforce CRM cloud with a straightforward process.
Pricing as Corresponding to the Feature Set and Support
The pricing is another major differentiator when comparing Salesforce commerce cloud with SAP commerce cloud. Generally, the enterprise software prices aren't just compared to the difference in price tag.
We also have to consider things like mission-critical features, support level, ease of use, optimization, availability of development and support agencies, and others. Compared to this level, SAP seems to be very expensive.
It wouldn't be an exaggeration to say that the SAP prices make it restrictively expensive for small and medium enterprises. Another major disadvantage of high pricing is that it will eventually create an imbalance in the market competition.
On the other hand, Salesforce has strategically developed the architecture of its commerce cloud to help small organizations and start-ups to combine every key relevant feature in the single product and provide it at a fair price tag.
It allows those smaller organizations to efficiently tackle different operational requirements and do so at highly affordable prices. With the digital arena being the major field of competition in today's market, the multi-faceted operational software products with a reasonable price tag and reliable support can actively help in democratizing the competition, which is beneficial for healthy market growth.
Real-life Working Experience for End Clients
SAP is indeed not being called the winner when it comes to smooth and streamlined working experiences.
Especially some of the functional areas of SAP commerce cloud might get too complicated for a business client to handle and require them to hire an SAP consultant. Along with creating delays, it also increases the costs.
So, a longer learning curve and extended dependencies are other weak points of the SAP commerce cloud. On the other hand, salesforce has a linear and relatively simple structure for everyday operations. Even a new user can perform these functions with a short learning curve.
Platform and Architecture
The platform of SAP Commerce cloud is tedious and is built with developers in mind. It restricts the business users- the primary beneficiaries of SAP commerce cloud- from easily using to optimize their operational productivity.
It either compels the companies to employ in-house SAP professionals or compromise with the limited functionalities just because of knowledge barriers. On the other hand, salesforce is designed strategically- right from architecture to process flow- so that the end business clients can easily access and work with its major features to scale up their daily operational productivity after attending a few training sessions. It empowers declines with more control over the usage and scalability to meet changing enterprise needs for their business.
Conclusion
Both Salesforce and SAP provide Commerce cloud solutions, and their targeted markets are almost the same? So, it becomes a bit difficult for an enterprise client to decide the right choice.
In this article, we mentioned the key differentiators between the CRM clouds offered by both brands. By carefully creating a checklist based on these points, the readers will be better positioned to make the right decision based on their specific business goals.
Create your free account to unlock your custom reading experience.
Please click here to read the original article as posted on Hackernoon.
We source the web to bring you best Salesforce articles for our reader's convenience. If you want to have this article removed, please follow guidelines at
Digital Millennium Copyright Act (DMCA)
..
…