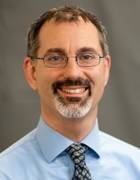 By
Twilio has acquired customer data platform vendor Segment for $3.2 billion in stock in a move that allows the unified communications as a service (UCaaS) vendor to compete in the customer engagement technology market.
The acquisition is expected to close in the fourth quarter. The deal will unify customer data profiles for Twillio users by connecting data the company collects through channels such as video, email and messaging, to Segment's CDP. The combined Twilio-Segment entity will enable users to make customer engagement "more personalized, timely and impactful," said Twilio CEO Jeff Lawson in a blog post.
"Twilio has a significant presence in cloud communications. Segment helps organizations manage customer data," said Brad Cleveland, co-founder and past president of the International Customer Management Institute (ICMI) contact center association. "To deliver a great customer experience, you need both. I see this as indicative of a larger trend-bringing all components required to deliver and manage great customer experiences into toolsets that work together."
A customer service CDP
In recent years, CDPs have emerged as tools for marketing teams to gather customer intelligence to create more effective and personalized campaigns. Twilio's Segment acquisition moves the CDP away from the marketing application stack and into the customer service cloud.
The acquisition will allow Twilio to grow deeper roots in its users' technology mix, said CDP Institute founder David Raab. He predicts Twilio will extend its reach into marketing technology by acquiring advertising tools for websites, e-commerce apps and social media channels, which will deliver personalized ads targeted from data Twilio collects on the service side.
"Being a unified communications company isn't a viable long-term position, because unified communications are just apps that sit on a platform and can thus be easily replaced," Raab said. "Owning the platform is the only way to stay really embedded with the client."
Twilio challenges Microsoft, Oracle, Saleforce
Microsoft, Oracle, Adobe and Salesforce have all recently released CDPs. SAP has one on the cusp of release. A Twilio-Segment customer engagement platform built on the well-respected Segment CDP, which has been around for significantly longer, and is more sophisticated than these newer entrants, said Constellation Research analyst Nicole France. Thus, a Twilio-Segment combo should not be underestimated; it could be a significant competitor to those tech giants.
Another intriguing factor of a Twilio-Segment customer engagement platform is the history of the two companies. Both Twilio CEO Lawson and Segment CEO Peter Reinhardt began as developers themselves, which makes their approach to solving the problem of unifying customer data more "practical" than large vendors such as Microsoft, she said.
While the big software companies prioritize challenges of integrating their existing applications and ingesting third-party data sources with their CDPs, a smaller, developer-centric company can take on bigger-picture issues.
"They're trying to solve the problem of 'What does good customer engagement look like, what defines good customer experiences?'" France said. "The combination of two technologist CEOs [may] help bridge that gap. They both come to this without the baggage that comes with big, established software companies, and they have the opportunity to solve these problems differently."
Please click here to read the original article as posted on SearchCustomerExperience.
We source the web to bring you best Salesforce articles for our reader's convenience. If you want to have this article removed, please follow guidelines at
Digital Millennium Copyright Act (DMCA)
..
…